5 Ways to stay fit this summer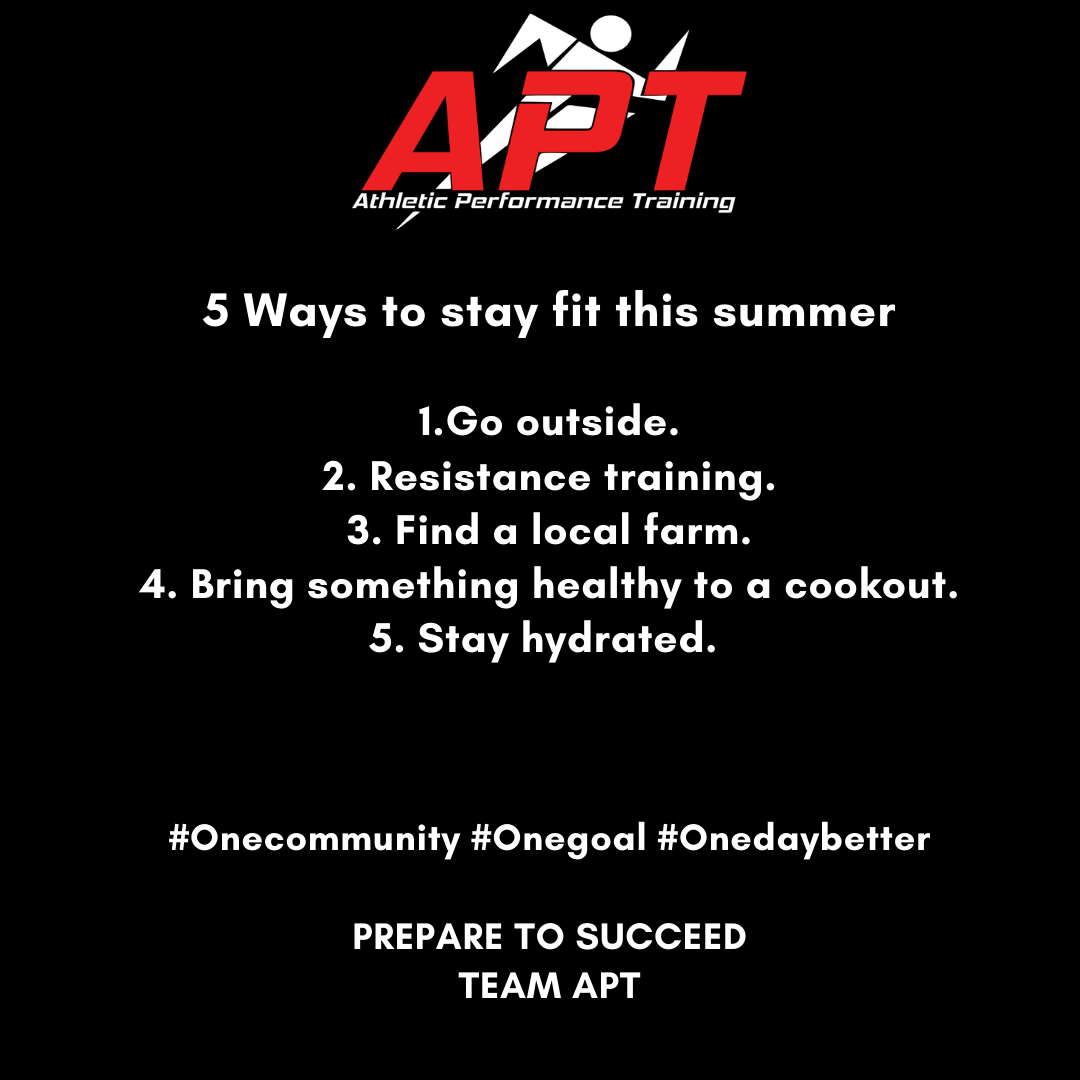 5 Ways to stay fit this summer
This summer will certainly be different than other summers. That being said, usually summer is a time when everyone is outside at parties, cookouts, the beach, the pool or boating. It's also a time when people take vacations and break from their routines.
Unfortunately, if you neglect your body during these ten weeks, it may negatively impact your figure and health. People should anticipate the summer distractions and find simple ways to stay active and healthy.
Feeling stressed, depressed or anxious during this uncertain time? Go for a walk, bike ride or train outside. Exercise will improve mood and sleep quality while reducing any depression or anxiety during this time. Try to exercise in the early morning to get in your workout and have plenty of time for work and hanging out with your family.
1.    Resistance Training: Introduce resistance training to your workout regimen. Individuals with greater muscle mass have a higher metabolic rate. This provides your body with a bigger engine to burn more calories. Increasing your metabolic rate is extremely important for long-term weight control.
2.    Find a Local Farm: Local farms and stands are a great way to stay away from the busy grocery stores and buy fresh fruit and vegetables.Eat lots of vegetables, lean meats, fish and quality fruit.
3.    Get Outside: Put the phone down and get outside for a workout! Whether it's sending an email, text message, returning a phone call or surfing social media, phones consume so many people. These little distractions can take away from your workout. Getting outside for a workout can be a great distraction from your cell phone.    
4. Bring Something Healthy to the Cookout: First, have a healthy snack before heading out to a party to avoid indulging in unhealthy foods due to hunger. You can alsooffer to bring something healthy to the party.This way you know first hand what ingredients are used. People are becoming more health conscious and might enjoy this new dish.
5.    Stay Hydrated: Many athletes and adults perform activities outside during the summer. The increase in temperature can lead to dehydration. Hydration is very important to recovery from workouts and other activities. Having the proper amount of fluid in your body is important for your performance and health.
Stay Healthy,
Team APT